Overview

The company is now raising $10M in the second round of Regulation A+ crowdfunding to support the growth of its portfolio of brands, develop new exciting products and pursue acquisition opportunities. All of this will provide our customers with safe and effective solutions to products and services that historically overuse toxic synthetic chemicals and addictive pharmaceutical products.

YEAR FOUNDED
2014
RAISED TO DATE
$1M+
INVESTORS
400+
MODEL
Portfolio
CURRENT PRICE PER SHARE
$.80
CURRENT MINIMUM INVESTMENT
$420
INDUSTRY
Pest Control, Healthcare, Emerging
PATH TO LIQUIDITY
IPO
Opportunity
The Problem
Nearly everyone on this planet is exposed to pesticides or has taken a pain relief pill, and science has proven the long-term health complications and diseases that can happen as a result. Yet, too few people are aware that alternative, Eco-friendly products, and methods exist in the market that do a similar job, with the same efficacy, but with zero negative impact on oneself or the environment.

Reports estimate that in the United States alone over 20 billion pounds of pesticides have been sprayed on our properties and food in just the last 20 years. Globally in the same timespan, this industry has generated over $1 Trillion in revenues. So, why are we all so exposed?


Millions of Pounds of Pesticides

Continue to be Sprayed Each Year
Historically, the use of synthetic chemicals in all of our food, drugs, products, and industries has been controlled by a small group of very large and powerful international corporations. These corporations hold patents and spend millions of dollars lobbying governments all over the world to make sure their products are deemed safe for use, even though the long-term effects from exposure have been proven to be unhealthful and dangerous.

Most of these synthetic chemicals contain strong toxic/poisonous chemicals with proven long-lasting, devastating carcinogenic effects. These compounds can take generations to become nascent in the environment. As more chemicals are sprayed or used in products, the build-up just keeps compounding the pollution that harms the environment.
We all know a family that has been impacted by the Opioid Public Health crisis the Pharmaceutical conglomerates have directly caused in this country by using similar unethical tactics of lobbying to get their addictive drugs in the hands of as many everyday Americans as possible. These addictive drugs that have been marketed for the use of everyday pain when science clearly proves the addictive nature of the chemicals used to make them. For a person born in 2017 the odds of dying from an Opioid Overdose is now higher than dying in a car accident.

Chemicals from plastics and pesticides are now beginning to be found in our groundwater and public drinking water supplies for the first time. No wonder numerous studies are now linking diseases such as Parkinson's disease, asthma, cancer and reproductive dysfunction to chemical pesticides.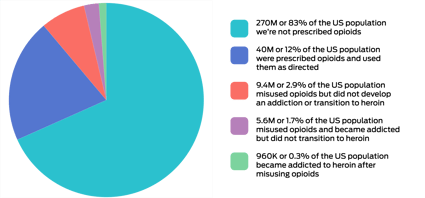 29% OF ALL PEOPLE WHO ARE PRESCRIBED OPIOIDS END UP MISUSING THEM AND 12% OF ALL PEOPLE PRESCRIBED OPOIDS BECOME ADDICTED
The Med-X Solution
Med-X, Inc. has developed multiple all-natural plant-based brands of products that solve the same everyday issues people have been using chemicals to solve. Med-X is able to sell these products into the homes of everyday Americans through our partnerships with major retail and healthcare distributors as well as the leading international professional pest control distributors. The company is constantly marketing and educating the public about the dangers we face while at the same time offering real, proven effective, safe solutions.
Through targeted marketing, national and international distribution venues and exposure through our media divisions, our high margin proprietary products are cutting through the noise and getting mainstream attention and sell-through. Med-X is also on the cutting edge of green product development by introducing new innovative topical and supplement products that will also become available to consumers in the future.
Our Mission
We would love to tell you that our green solution products and services will bring down big chemical and big pharma., but let's be real, that is not going to happen. The point of this mission, in fact, is more about balance, transparency, and responsibility. Our goal here is to simply offer alternatives in markets that frankly have never embraced safe and effective natural options and as you are aware, our thinking and products are beginning to resonate.

Safe Is The New Normal
We are at the forefront of providing safer alternatives to big chemical and big pharma which will allow them to become more accountable. The consumer is demanding it. Times have changed. If you can offer a person two solutions to a problem, one is a chemical solution and one is a green solution, most Americans will now choose the green option as long as it has similar results. It is proven most Americans will actually pay substantially more for a safer option. Thankfully, the products Med-X produces, fall in line with middle America value and the company has sourced product ingredients and have focused on low-cost manufacturing techniques that enable the company to offer these products at favorable costs to consumers while holding higher margins for stakeholders.
In the past, there were little or no options for a homeowner to choose an effective green pesticide to be used in their home. Likewise, there were limited safe, drug-free options for truly relieving a migraine headache or everyday chronic pain. Now there are multiple options being offered by our Med-X Divisions and more that are in final development by Med-X scientists, doctors, and formulators. These products are proven effective in clinical trials and many are already in national and international distribution channels with sell-through driving growth.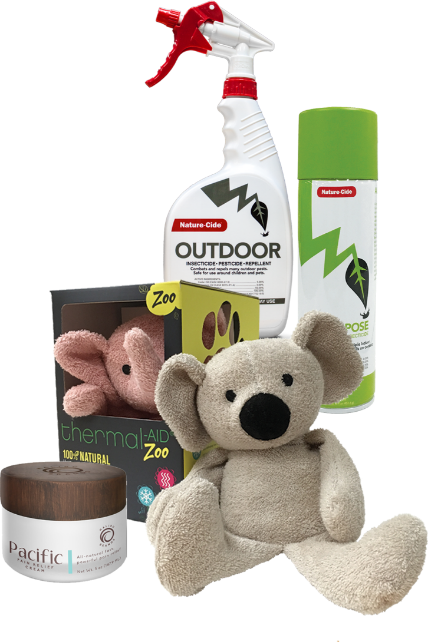 Making a Difference, One Community at a Time.
Med-X, Inc. is an innovator and leader in developing all-natural and alternative solutions to the outdated poisonous chemicals and harmful pharmaceutical products, often used in pest control and pain management. Med-X incorporates best-in-class science, research and technology for manufacturing and service capabilities across pest control, pain management, aromatherapy, by primarily utilizing essential oil product development.

The company's sales are represented by multiple commercial sales verticals and third-party service providers managed through various domestic and international distribution partners. Retail sales are currently conducted by over-the-counter pharmacy retailers and various e-commerce service providers. Med-X is also focused on educating the public by supporting its digital media platform The National Investor Network.
Our Brands
Med-X has built a portfolio of high margin commercial and consumer product brands as well as pest control services. These proven brands help drive the company's current revenue. This portfolio strategy gives the company flexibility and power to scale up operations, and raise revenues in any sector by acquiring other like-minded brands who fit the company mission and would like the opportunity to grow together. The company is already in talks with several small to medium-sized companies who have shown interest in being a part of a bigger green movement.

The Med-X management team is motivated to continue to grow revenue and raise the capital needed to take the company public on a national exchange. Med-X has reserved the Nasdaq ticker symbol, (MXRX) and plans to offer its investors liquidity by entering the public market in the future.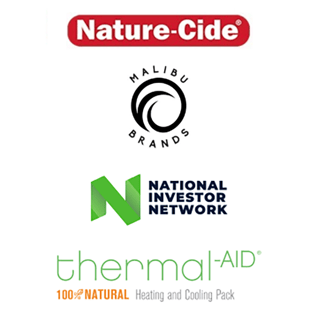 Going Forward Strategy
Nature-Cide Products & Services
Expand market positioning with commercial advertising and expanded distribution of the Nature-Cide product lines for continued sale in Commercial Pest Control, Hospitality, Janitorial, Transportation, Housing Authorities, School Districts, Turf-Care and Agriculture. We will also be preparing several Nature-Cide Ready to Use SKUs for consumer use to be primarily positioned in various Big Box retail.

The Nature-Cide service division plans to continue to grow it's footprint in the Greater Los Angeles area as the management team continues to aggressively push to increase revenues and market share by acquiring existing pest control service companies and injecting the Nature-Cide products and Integrated Pest Management model into their existing book of business.
Thermal-Aid and Malibu Brands Products
Expand the market presence of Thermal-Aid in Pain Management sectors including insurance coverage segments for Physical Therapy, Flexible Spending, and Patient Care while continuing the expansion of its retail footprint within the OTC Pharmacy space.

Continue the placement of all products that fit within consumer retail with e-commerce expansion, including positioning the Malibu Brands assortment of products into the same position.
Product Positioning
National Pest Control And Healthcare Distribution
Nature-Cide is being used by a growing network of commercial customers including licensed pest control companies, like nationally positioned PestMaster Services, which provides pest control services in fourteen states. Nature-Cide currently supplies Univar Solutions, Target Specialty Products and its parent company "Rentokil Initial" in various regions including Asia and India.

The company plans to continue aggressively marketing within the Pest Control, Hospitality, Transportation, Agriculture, and Janitorial supply markets, while also pursuing the implementation of Nature-Cide in state and federal facilities throughout various regions in the United States.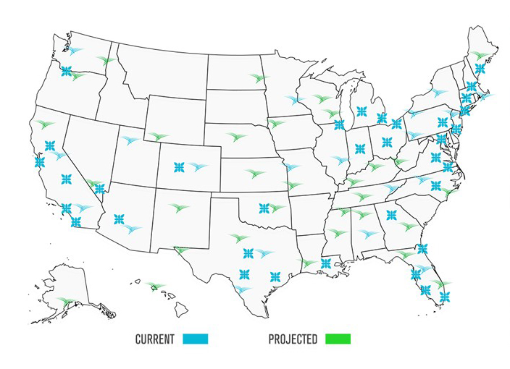 Market Overviews
Pain Management
The global pain management drug market is estimated to grow from $36.6 billion in 2014 to $44.3 billion by 2020. Pain is a distressing sensory and emotional feeling, which occurs due to tissue damage or illness. Various diseases, such as multiple sclerosis, osteoarthritis, stomach ulcer, chronic arthritis, fibromyalgia, diabetic neuropathy, and cancer can cause pain. The duration of the pain varies from short-term known as acute pain to long-term referred to as chronic pain. Traditionally, the management of pain involves the reduction or treatment of pain using a particular set of drugs. Currently, 166 people die each day from an overdose by abusing prescription opiate pain medication. The need to improve service quality and safety for patients is expected to provide an impetus for growth in the pain management solution market.

Pest Management
The global insect pest control market is projected to grow from $12.4 billion in 2016 to $17.3 billion by 2022, according to research firm Markets and Markets. The insect pest control market is driven by government regulations on food hygiene, public health, environmental health, and growing public awareness. The need to improve service quality for customers
is expected to provide an impetus for growth in innovative pest control solutions. Lack of skilled technicians and delayed regulatory approval process for chemical products in different applications (such as residential, commercial, and industrial areas) have been considered restraining factors for the market and offer opportunities for products that fall under the less regulated FIFRA 25(b) Minimum Risk Pesticide category.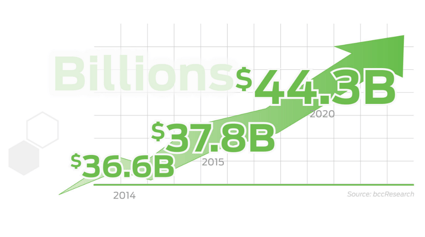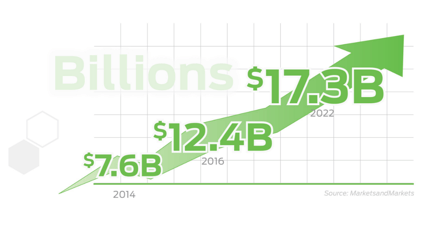 Agriculture Services
The Med-X management team is a major proponent of legalization on a federal level. As a member of the pest control community in emerging industries, the team hopes to expand its footprint in this emerging market by not only supplying pest control products to farmers but also legally participating in farming and manufacturing of innovative products.

Company management holds licenses for various types of applications for Pest Control and is trained and proficient in several types of agriculture. Management is proficient in supercritical CO2 extraction of all types of essential oils, and if and when the Federal Government eases rules and regulations on farming, sales, manufacturing and transportation, the company is positioned to enter farming and manufacturing of all types of innovative products.
Why Invest?
There is a very large demand for new effective all-natural solutions in both mainstream pest control and in the world of pharmaceuticals. The potential for the investor to prosper in these markets is there. These markets are long overdue for new ideas and innovations and opportunities to invest in these markets is rare and difficult to come by for the working-class American.

An investment in Med-X, is the opportunity to get in on the ground floor of a company that is already disrupting these markets with green options. We know that a larger portion of the market shares in these industries must move to the safer, greener side and we are sitting perfectly to address the needs of the markets as consumers continue to demand alternative options.


Traction

Growing Revenue

Distribution

Agriculture

Make A Difference

Portfolio Model

In-House Media

Path To Liquidity
Our Team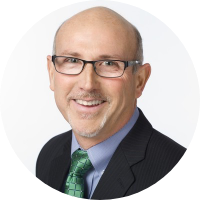 Dr. David Toomey
CEO AND DIRECTOR
Dr. David Toomey's professional life has been spent as a family physician for more than 24 years and a Hospice Medical Director for the last decade. Over his many years as a physician, Dr. Toomey has also worked as a clinical investigator developing and testing, in clinical trials for multiple companies including major pharmaceutical companies.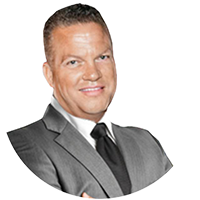 Matthew A. Mills
COO AND PRESIDENT
COO and President of Med-X, Inc. since inception, Matthew Mills is the company's visionary, he utilizes and implements his vast experience and knowledge in product development, operations, business development, manufacturing, marketing and crowdfunding to position the company for short-term and long-term growth.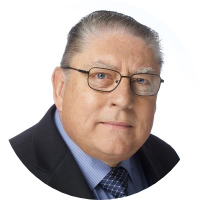 Ronald J. Tchorzewski
CFO, DIRECTOR
CFO and Director Med-X, Inc. since inception, Ron Tchorzewski has over thirty-five years of experience in financial accounting for start-up and development companies, as well as reporting for publicly held companies from Silicon Valley and beyond. His chief financial officer level support, including business plan development, capital structure, and day-to-day accounting experience positions Med-X, Inc. for financial success.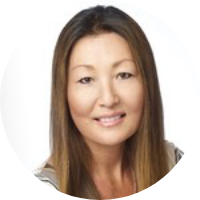 Jennifer Mills
VICE PRESIDENT, CORPORATE SECRETARY, DIRECTOR
Jennifer Mills has been the Executive Vice President, Director and corporate secretary of Med-X, Inc. since its inception, Jennifer Mills has worked for multiple companies in her career as a high-level accounting liaison as well as in Human Resources and project management.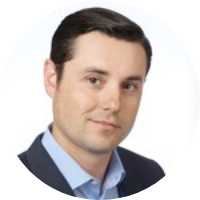 Nick Phillips
VICE PRESIDENT, EDITOR-IN-CHIEF
Began his career in the Hollywood entertainment world and moved into digital marketing for multiple products in Los Angeles, which led him to the Company. He drives The Media Divisions. His skill set coupled with his dedication and attention to detail gives The Media Divisions solid leadership.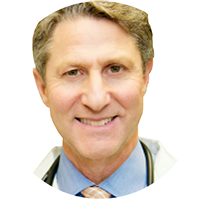 Dr. Allan Kurtz
DIRECTOR
Dr. Allan Kurtz is board-certified in internal medicine and has owned and operated Allan Kurtz, a Professional Medical Corporation, since 1986. Dr. Kurtz has been the Medical Director of Warner Medical Center and the California Center of Longevity Medicine. He is also a long-time member of the American Osteopathic College of Internal Medicine.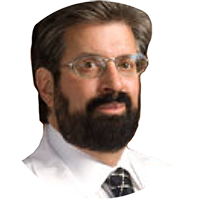 Dr. Morton Hyson
DIRECTOR
Dr. Morton Hyson is in private practice as a Board-certified Neurologist in Las Vegas, Nevada. He is also a Clinical Assistant Professor at Touro University in San Francisco, California, where he has been educating since September 2000. His professional affiliations include the American Medical Association, the American Academy of Neurology, the American Academy of Neurological and Orthopedic Surgeons, the American Headache Society.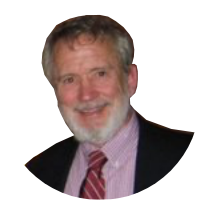 Frederick Dashiell, Jr.
DIRECTOR
Mr. Dashiell has held various teaching positions at educational institutions such as Chapman University in Orange, California, University of California at Los Angeles and California Institute of Technology. Mr. Dashiell has also held various positions as a computer scientist as well as a research scientist in the private sector. Mr. Dashiell received a Bachelor of Science degree in physics from the University of North Carolina at Chapel Hill in 1963 and a Ph.D. in mathematics from the University of California at Berkeley in 1973.
Frequently Asked Questions

All Economic Value details, including future projections, employment numbers and or statistics, are sourced from The MB Fact Book. Produced by the MB Daily. Industry and revenue statistics are sourced from the ArcView Market Research Report.


What is Reg A+ Equity Crowdfunding?

In June 2015, the final Regulation A+ rules under Title IV of the JOBS Act of 2012 became effective, after approval by the Securities and Exchange Commission, paving the way for companies like Med-X, Inc. to raise up to $50 million from both accredited and non-accredited investors.

Med-X, Inc. does not sell or distribute any products that are in violation of the United States Controlled Substances Act (US.CSA).

Updates
03/21/2021
NEW: 3-5-2021 - Momentum for Med-X Continues to Grow on Multiple Fronts as Investment Banks Get More Involved
In this company video update President and COO, Matthew Mills discusses the company's continued progress with E-Commerce distribution as well as the momentum that continues building with multiple investment banking opportunities including a new promising investment banker / broker-dealer relationship.
---
01/21/2021
Update: 1-22-2021 - Nature-Cide Begins Movement Into Mexico and Australia
In this video update on January 22, 2021, COO and President, Matthew Mills reports to all shareholders on the revenue momentum that is carrying over into 2021. He explains in detail why the Company is having its best January in its history as well as discusses some exciting news in regarding the details, including our new relationships that are bringing the Nature-Cide products into Mexico, Australia, Sri Lanka and the Caribbean.
There are a lot of moving parts with this business, so please watch the video and check the news and updates section in your investor dashboard regularly, as communications will be increasing as the Company moves forward.
We are excited to report that revenue is exceeding our expectations already this year. This is the best start to a year the Company has had and we are hopeful this is setting the tone for the rest of the year.
---
12/20/2020
12-28-2020 - Med-X, Inc. Grows in 2020 with Essential Products, Reaches 1 Million in Revenue and Gears up to Continue Expansion in 2021
In this video update, COO and President, Matthew Mills reviews the year-end Company progress and outlines how this momentum will potentially set the Company up in 2021.
2020 was a challenging year for everyone including Med-X. We faced all the challenges head-on and even during this global pandemic, of the likes few living people have ever endured, we still balanced the Company and grew revenue to over 1 million dollars.
---
11/20/2020
Special Message from COO Matthew Mills: All Shareholders Need to Get Organized and Get Involved as the Company Growth Plan and Strategy Continues
In this video to all Med-X shareholders, President and COO, Matthew Mills gets up close and personal and discusses how all investors need to be organized and involved in the direction of the Company, as it accelerates into 2021.
As Matthew discusses the various entities that are aligning with the Company and its multiple divisions, he is reminded of, and shares the past experience of a pathway of a previous public listing, and makes it very clear that ALL shareholders need to make sure their online portal dashboard accounts are in order.
Additionally, the Company management team and general counsel are preparing and organizing the Company in a manner where a listing on a public exchange could go hand in hand with large scale financing and acquisitions during the process.
It's very clear to management that agility is everything, and a multitude of options are seemingly presenting themselves from the multiple relationships that are building up around the Company. To reiterate, this is another reason to make sure your stock account is in order.
Please watch the video before you read the rest of this.
As we continue to plan the pathway to a possible listing of the Company on a national stock exchange, we want to make it clear and keep repeating this…
---
11/20/2020
Over 1100 Shareholders Have Successfully Accessed Their Med-X Shareholder Dashboard
In this video, COO and President, Matthew Mills updates everyone on the launch of the new shareholder dashboard.


The initial launch on Oct. 21st was a success with over 1,100 shareholders successfully verifying and gaining access to their dashboard.
---